Hi everyone, just a short note to remind you that TIMELESS is FREE through Feb 18, 2023 on Amazon, so if you haven't picked up your eBook, now is the perfect time to do it. TIMELESS Encore is out on 3/17/23 so I want you to be ready for the second act in Zane and Fiona's epic love story.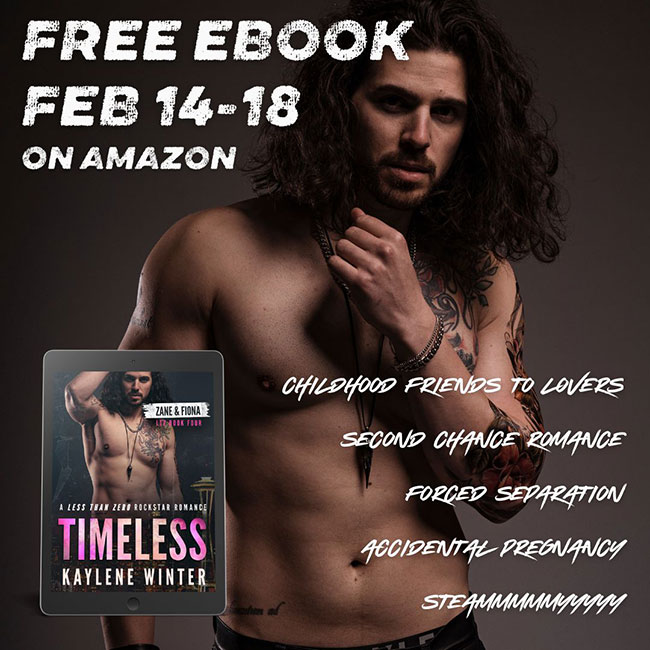 I also want to give you a little clue as to what's in store…
CAMEOS!
Here's an excerpt from TIMELESS to get you in the mood…
"God, Fee. Is this your first time at a festival?" Carter throws his arm around me and we walk toward a balding, portly guy with a long braid for a beard who seems to be waiting for us.
"Yep. Looks like I'm doing it in style." I hip check him. "I'm guessing this isn't how the masses get in."
"Mr. Pope." The man holds out his hand. Carter shakes it. "I'm Billy. Here are your wristbands. Here is my card, call me if you need anything. I'll make sure we accommodate you."
The man helps strap on about half a dozen different colored cloth bands around each of our wrists. Carter's security team gets the same bracelets as us, plus one more. As we step through the gate, I shoot Carter a puzzled look. "What happened to a good old VIP All-Access lanyard?"
"Ah, well there's not really such a thing anymore at most festivals." He pinches a plastic square that is attached to a bracelet. "This is a RFID chip, each bracelet designates where you're allowed to go. They'll scan it at various places throughout the festival. It allows the organizers to keep track of everyone because your ID is associated with the chip. That's why I had my management office get all your details yesterday. Basically, because we have all of these bracelets, we can get anywhere. Mostly, for security purposes, we'll be behind the scenes."
Which means, in layperson speak, Carter can't really mingle with the masses. He'd be mobbed. I finger through each of the bracelets. Carter explains what each means. One of them is bright pink with "artist" printed in black lettering, it allows us to go to the backstage general lounge areas and to watch most shows from special areas to the side of the stage. Another is pale blue for "guest," which gets us into more private backstage areas. One is yellow, apparently we can hitch a ride on a golf cart with that one. We also have a brighter orange "VIP," a purple "Production," and a black-and-silver one marked "VVIP," which apparently is the most coveted bracelet at the festival.
By this point, we're in a golf cart zipping toward a smaller stage where a band Carter's excited to see is playing. I've already forgotten their name, and they're not really my taste, but it doesn't matter. One of the wristbands allows us to stand at the side of the stage and watch the crowd, so I'm people watching. Slutty bohemian-chic outfits. Crazy hairstyles. Cosplay. Basic fans. Posers. Drunk people. Families with kids. It's a fascinating mix.
Luckily, I studied up ahead of time on festival fashion. I kinda sorta fit in. My bright-pink hair braided into pigtails seems to check a box. I'm a basic festival bitch, but passable. A couple of layered tank tops in black and pink. Cut-off shorts. Ankle boots. Oh, and a black Limelight bandana Carter handed me when the golf cart kicked up a plume of dust, causing me to cough.
"Carter Pope. Good to see you." A striking dude with jet-black hair and ice-blue eyes stands next to us. He nods at me.
Carter pulls down his baseball cap. "New album sounds good."
"Thanks, man."
"Ash, this is Fiona Reynolds, Zane's girlfriend." Carter puts his hand on my shoulder. "Fee, this is Ashley Player, his band goes on right before LTZ."
I extend my hand. "Nice to meet you."
Crazy. I'm living in a whole new world I didn't know existed.
That's right! My friend Jaine Diamond allowed me to let Ashley Player make a cameo in TIMELESS.
Just WAIT until you see which characters (yes multiple) make their cameos in TIMELESS: Encore! Oh, if you are a fan of rockstar romance, you're going to SQUEE so hard!
Just a little tease…
Until next week,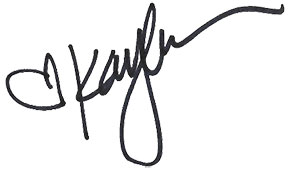 Kaylene