LTZ: The Box Set
Books 1-4
Get Lost In The World of Less Than Zero.
Are you ready to fall in love with the biggest band in the world? Less Than Zero is ready to be devoured as a box set full of special content.
When circumstances throw them together eight years after breaking up, the fireworks are explosive, but their hearts are fragile.

Can Ty and Zoey prove that true love is ENDLESS?
As their lives orbit on different courses, gravity always seems to pull them back together…
Unless a blast from the past blows their chance to smithereens.
Will Jace and Alex find true love that is LIMITLESS?
When your future has been tainted by innocence lost, learning to trust is an uphill battle.
For Connor & Ronni, the fight for true love is FEARLESS.
When a rash decision changes their lives forever, hope for their future is all but shattered.
Stakes are high.
But Zane's determined to prove a love this pure is TIMELESS.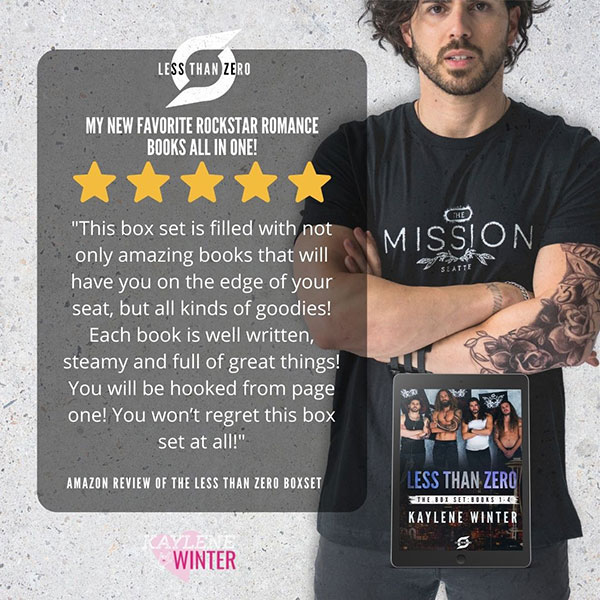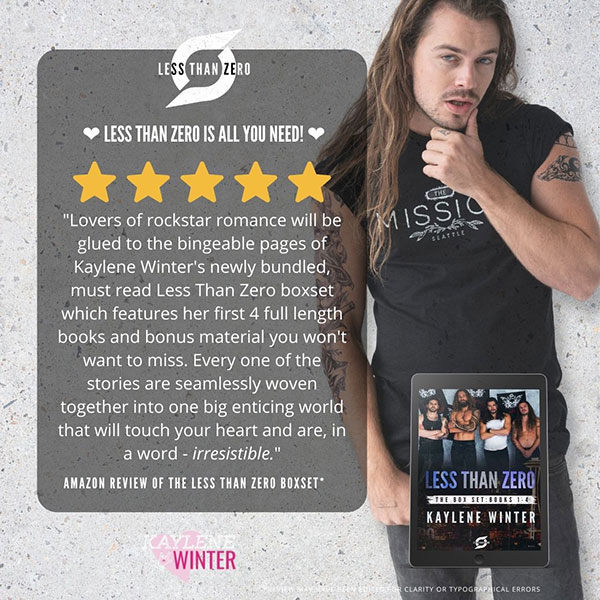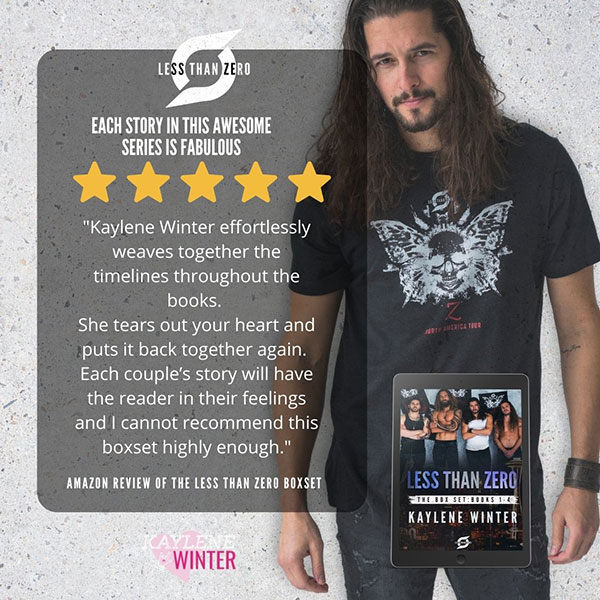 Less Than Zero World
Books & Novellas