Today's the day!
I'm so excited for you to read the final chapter in Zane & Fiona's journey.
Some of the reviews are coming in and my heart is warmed.
"A perfect ending to a series that had it all – love, loss, acceptance, mental health awareness, drug overdoses and family dysfunction – but through it all Fee and Zane had each other. But with the band on hiatus and Fee getting her Michelin restaurant off the ground is their love enough? Heartwarming and highly emotional – this was a wonderful ending to a series that has become a favorite."
I couldn't sum it up better myself!
If you haven't picked up Timeless Encore yet, here is a link.
WHAT'S NEXT?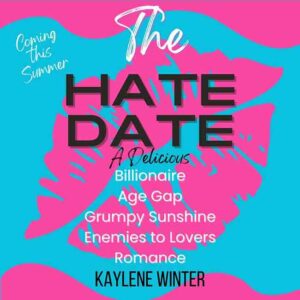 Less Than Zero's world is expanding…that's right!
Clover Callahan showed up in Fearless Encore, and she's getting her very own standalone novel, though you may see a character from LTZ pop up here and there (we can only hope, right?)
Without revealing too much, my next book will be out in July (it's up for preorder).
I'm excited for you to fall in love with Clover! I've just started writing it, and it is decidedly less angsty than some of my LTZ couples, but all has not been revealed to me yet. I'll keep you up to date as the story progresses!
What other characters would you like to see me write a standalone for?
What other characters need to be part of a series?
AUTHOR SPOTLIGHT x2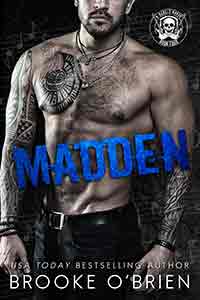 Once you're finished with Timeless Encore, don't despair! I will have plenty of rockstar romance recommendations to tide you over until my next book. This week, I highly recommend Madden by Brooke O'Brien, the last book in the Havoc series. 
Here's a description:
Madden Cole is considered a rock 'n' roll god, and all the women want him. Except for me. After working my butt off as a journalist for years, I've heard the rumors about him and his band and have read all about their dirty scandals in the headlines. When I land a job as a writer for Limelight magazine, I'll stop at nothing to make a good impression. Even if it means agreeing to a sit-down interview with the bad boys of A Rebels Havoc.
They're making a name for themselves by soaring to the top of the charts with multiplatinum records and sold-out tours. Madden is cold and closed-off, but the more I get to know him, the more he starts to open up to me. As hard as I've tried to resist wanting him, when he turns on his sweet-talking charm, all the walls I've built around me crumble.
They say what goes up must come down, and the band is forced to face the downside of fame. Rumors, lies, and blackmail threaten Madden's life and the career he and the guys have worked so hard to build. He doesn't know about the secret I've been keeping. And I fear when he finds out the truth, it could destroy everything.
OOOOH! Here is a link.
I have one more recommendation – if you're looking for a FREE book and have not read K.L. Shandwick, here, Flying Under the Radar might be just what you're looking for:
Remember that feeling when you fell in love?
The feeling of wanting the world to know?
Falling in love with someone who loves you back should feel easy, right?
If only life was that simple for Lee and Niamh.
Thank you to everyone who has supported me and loved Less Than Zero, I'm excited for the next steps in my author journey and hope you'll come along for the ride!
Xoxoxoxoxo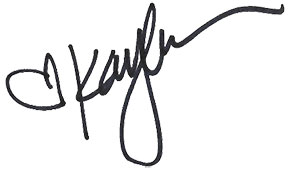 Kaylene