If you haven't downloaded your copy yet, get it here!
I want to take a quick minute to acknowledge everyone who's helped me get The HATE DATE out to all of you! 
Cover/Graphic Designer/Finder of HOTTIES:  Regina Wamba 
Editor : Grace Bradley Editing, LLC
Proofreading:  Beth Carbutt
Formatting : Willow Yanarella
PR:  Valentine PR
Publicity : Next Step PR, Xpresso Tours
Website Maven:  Sherri Kiarsis, Sublime Creations
My Right Hand:  Willow Yanarella
YAY  to KAYLENE'S KREW!!! 
Beta Readers: Anna Theurer & Beth Carbutt
My Inspirations: My husband, my pup and the entire cast of Vanderpump Rules. The Scandoval kept me captivated this spring and summer!
REVIEWS!!!
I'm so thrilled at receiving so many amazing reviews, here are some of my favorites!
"Once again Kaylene Winter gives her reader exactly what they are looking for:  A heartfelt romance filled with characters that have huge back stories as well as smoking hot scenes.  Amazing from the opening pages and will be a top read!!" –The Overflowing Bookcase, Amazon
"This story drew me in right from the start and quickly became one of my favourites by Kaylene Winter." –Julie Shaw, GoodReads
"I can honestly say I will probably never look at an elevator the same way again…" – Allyschleicher, BookBub
"I may need to find myself a billionaire and get stuck in an elevator with him. Hot damn!" –J.Stover, Amazon
"This was such a great story that I couldn't put down. So glad I discovered Kaylene, love all her books." –Queensgoth, GoodReads
"Humorous and heartfelt, with tons of steam and a little drama, this one is a terrific reading escape." – BookAddict, BookBub
"Whew! The Hate Date was one steamy, fun, emotional read. Clover and Joar are HOT and their connection is absolutely sizzling from the moment their eyes meet. Their relationship is sweet and funny and they prove that there's a thin line between love and hate." – AEW, Amazon
"Kaylene Winter writes a story that draws you in and keeps you invested in her characters. This story is full of steamy sex scenes that will make your toes curl and keep you wanting more. A must read for fans of sexy romances with emotions that will have you on a roller coaster. LOVED this book so much I had to read it again." –Emily, GoodReads
"Loved the storyline and characters. A beautiful standalone that has left me looking forward to more." –A Lady Rider, BookBub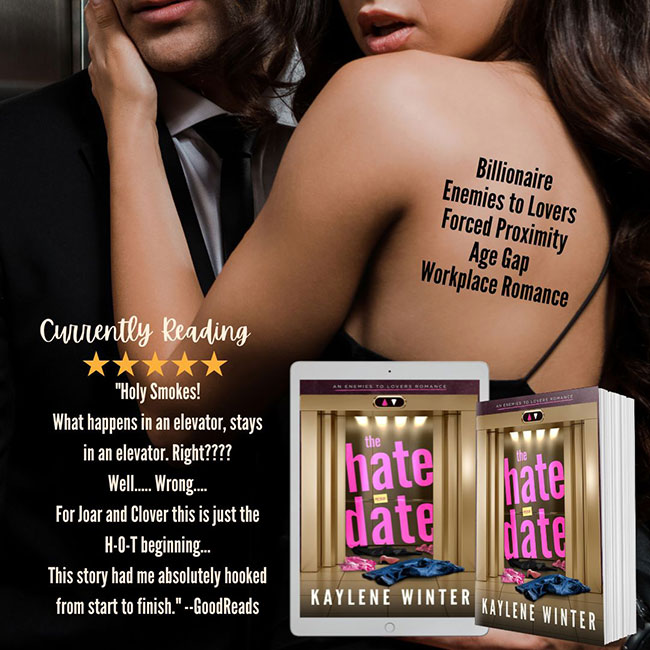 Thank you to everyone who's reading The Hate Date!
Until next time,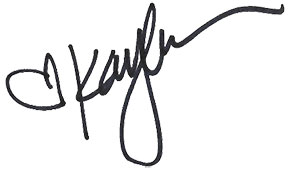 Kaylene