Hello rockstars!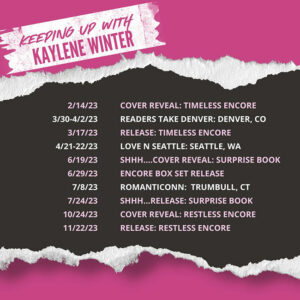 I hope you had a WONDERFUL celebration of the new year. My husband and I had some dear friends over for Irish new year (4 pm PST). After they went home, he and I got into our jammies, lit the fire and hung out with the pup. 
I, for one, am very excited about 2023. There's been a lot going on behind the scenes at Kaylene enterprises as we gear up for our busy year of author signing events and new releases. I'll also be launching a Patreon soon, so stay tuned for more information on that!
One of my new years' resolutions for 2023 is to be more engaged with all of you dear readers on a day to day basis. Last year, I'll admit, things got a little nutty with everything I wanted to do. I'm just that kind of person, I don't do anything halfway – so I said yes to a lot of things which spread me a little thin.
What I love most about being an author is – of course, writing! There are so many stories I have in my head and bringing them to you is so much fun. I also love talking with all of you and meeting you in person. So, I hope you'll consider coming out to one or more of my author events. I'll be on both coasts, so maybe you'll be able to make the trip for one or more!
TIMELESS ENCORE UPDATE
I finished Timeless Encore and I'm doing my final polish now. This story literally flew off my fingers, I really connect to both Fiona and Zane – and their interaction and relationship. One of my favorite parts of writing this book was getting to know Mia a little better – and I cannot WAIT until she's old enough to get her own book someday.
Cover Reveal: 2/14
Release Day 3/17
AUTHOR SPOTLIGHT: Tania Joyce
While you are waiting for Timeless Encore, I'm super excited to bring you some fun recommendations from my fellow rockstar romance author friends.
This week, you have an opportunity to read Rocked by Tania Joyce for free!!!
https://www.facebook.com/taniajoycebooks/
https://www.instagram.com/taniajoycebooks/
https://www.tiktok.com/@taniajoyce
Rocked is the prequel to the amazing Everhide series and is told from Gemma's POV. It's such a good way to get into the series and I highly recommend it!
All my love,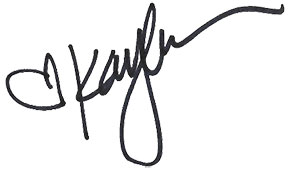 Kaylene