Hi everyone – I'm deep in the cave finishing up my first draft of The Flirt Alert, which is releasing on November 17 just in time for the long Thanksgiving weekend when you need to hide away from all the relatives!
My writing process is a little sporadic right now. I've had a ton of distractions, but what's funny is that this book is coming to me easily. Probably because—you're hearing it here first—I'm delving into the gaming and technology world.
You see, as much as I love rockstars, I also love gaming and tech. So, it makes sense that my MMC Billionaire is in gaming, right? I'll be revealing little bits about the book over the next few weeks getting you ready for a wild ride where a misunderstanding leads to a decade of hate…and redemption.
What's so fun about the writing process is how characters speak to you. I love writing dialogue because I can actually hear my characters talking in my head.
To get you excited, here is the Flirt Alert cover reveal! You're seeing it here first my dear readers!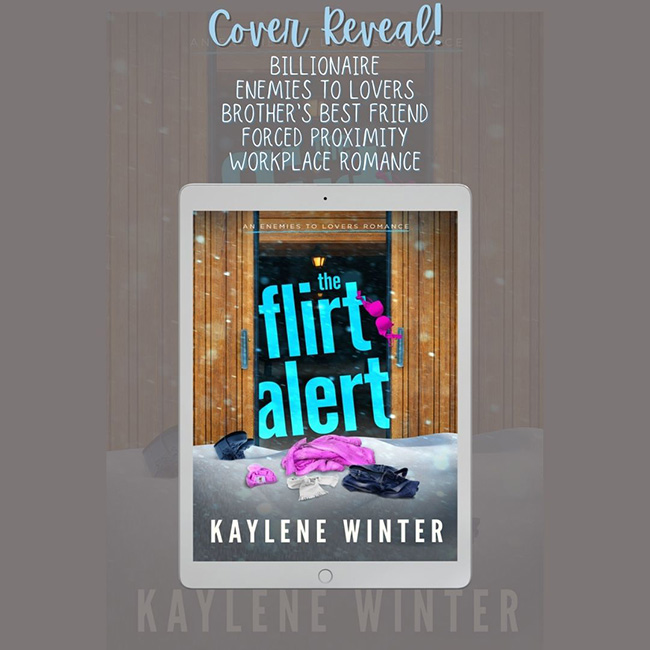 If you haven't read The Hate Date yet, get it here.
ENDLESS REFRESH
Welp guys, Endless has been fully refreshed and Limitless is next. The rest of LTZ will be staying as-is, but my first two books were in a different tense (maybe you noticed, maybe you didn't). I'm also in the process of making discreet covers for all of the LTZ series to release the paperbacks wide. I'll have more details on that soon, it's taking longer than I planned, but sometimes you just have to go with the flow.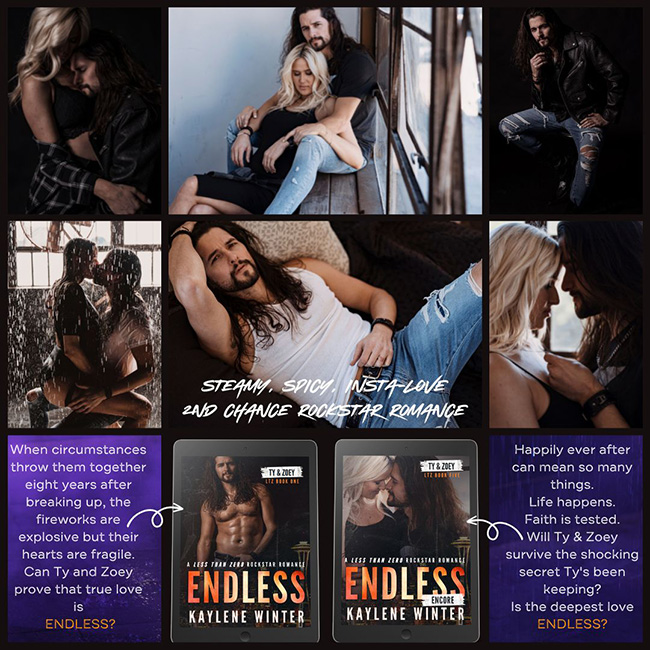 If you haven't started the LTZ Series, now's the time!
AUTHOR SPOTLIGHT
I'm super excited to recommend books by two author friends: D.M. Needham and Paula Dombrowiak: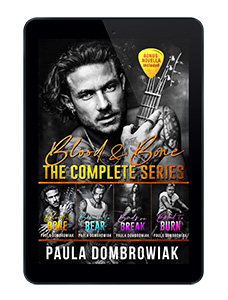 Blood & Bone Complete Series Boxset by Paula Dombrowiak: 
All four books in the Blood & Bone series plus a special bonus novella.
It all started with a pair of jeans and a sharpie. Four friends left their hometown to chase a dream. In this bonus novella, their children are all grown up and learning to navigate life in the wake of their famous parents.
Blood & Bone: An emotional, love triangle, second chance, friends to lovers, rock star romance
Jack O'Donnell is a middle-aged rock star with a long history of bad decisions. Erin Langford is a seasoned journalist tasked with writing a piece on the aging rock star. As Jack starts to reveal the heart-wrenching details of his past, the feature she thought she was going to write, turns into so much more.
Two Days, One Interview, Twenty-Five Years of Rock 'N Roll. Telling his story might just repair past relationships and ignite new ones.
Breath to Bear: An emotional, second chance, rock star romance
Journalists are supposed to be objective, to look at a story as if they're outside a window looking in. Instead, she fell through the glass and right into Jack O'Donnell's bed. The memoire she was supposed to write turned into more than she bargained for.
Jack O'Donnell thought telling his story would purge his demons, but it didn't. If anything, it brought them closer to the surface. Now, they're threatening to drag him back into the darkness and stop him from moving on with the journalist who captured his story and his heart.
Bonds we Break: An emotional, love triangle, second chance, rock star romance
She promised herself to one man, while still in love with another. She came between two best friends and by betraying one, lost everything. In the end, they both knew, those bonds were always meant to be broken.
Her name was Mia Stone. You may know how her story ends, but the truth is buried between the headlines. A secret that was meant to be taken to the grave – Until now.
Bound to Burn: An emotional, age gap, second chance, rock star romance
Cash Morgan didn't want to fall for her. In fact, he was determined not to, but she danced her way into his heart with her pink glittered Converse, and the sweet taste of peppermint. She's way too young, and chasing something he can't give her, but that doesn't stop him from wanting her. Sasha Leone was the curveball he never saw coming.
If you love damaged heroes who get a second chance at love, then you'll love this gritty and emotional, rock star romance boxset. Get it here.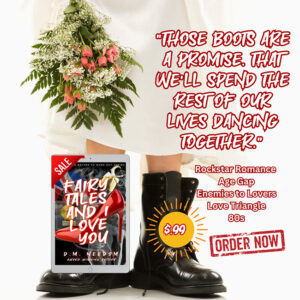 Fairy Tales and I Love You by D.M. Needham (Better to Burn Out Series)
17-year-old, Ava Richards has been through one of the worst tragedies of her life. She had dreams of being a singer but never a model. However, after her friend entered her in The Model of the Moment contest, she saw her life taking a different turn.
At a party, she meets a man that can change her life, singer and record executive Russell Langford. He sees his next muse. His record label's next star and the woman he loves. If only he could convince her.
While Russell seems like he could be the man of her dreams, the man haunting her dreams, Nigel Hartagan, is out to prove he's not the rockstar everyone has painted him out to be. He's willing to declare that she is his destiny, his one genuine love, but will she believe him?
The night of her 18th birthday changes everything. While she knows both men could genuinely make her dreams come true. She has to make a choice between Nigel and Russell. Who will she choose? Get it here.
xoxoxo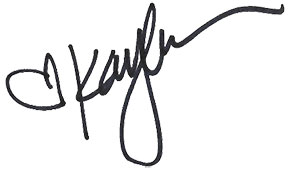 Kaylene