Well, it's sure been a whirlwind my friends! In the weeks leading up to TIMELESS, not only did we do a full book launch (we even got an orange flag, thank you so much!!!), but I was preparing our merch store, audio books, a box set, and getting prepped for releasing HELPLESS, a little LTZ novella which is included as part of an anthology (more on that later).
Thank you all for making TIMELESS such a success, I'm hearing from so many of you that Zane and Fiona are their new favorite couple. It makes my heart go pitter patter when you fall in love with the characters of LTZ.
CALENDAR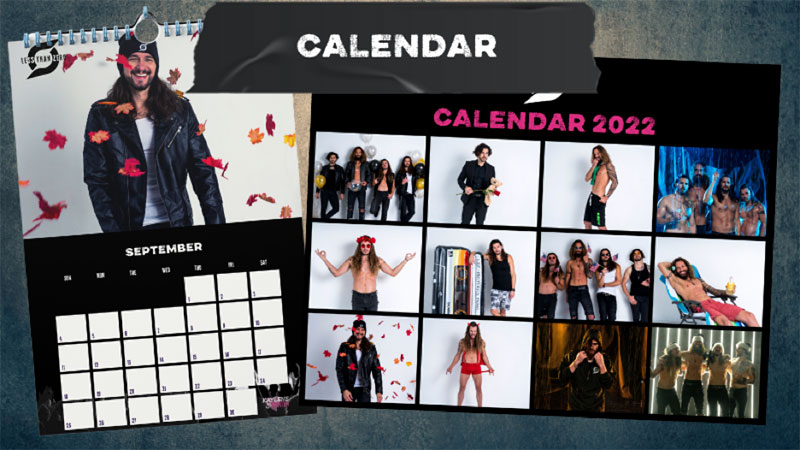 I'm bringing wall calendars back. How can you resist an entire year of the LTZ men? You can't!!!  I know you can't!
Well – the LTZ Calendar is now LIVE! We are taking preorders, and will be shipping them out in the next couple of weeks. A perfect gift for your rockstar romance friends!
It is utterly DROOLWORTHY!!!  Here is a link.
BLIND ITEMS – GIVEAWAY!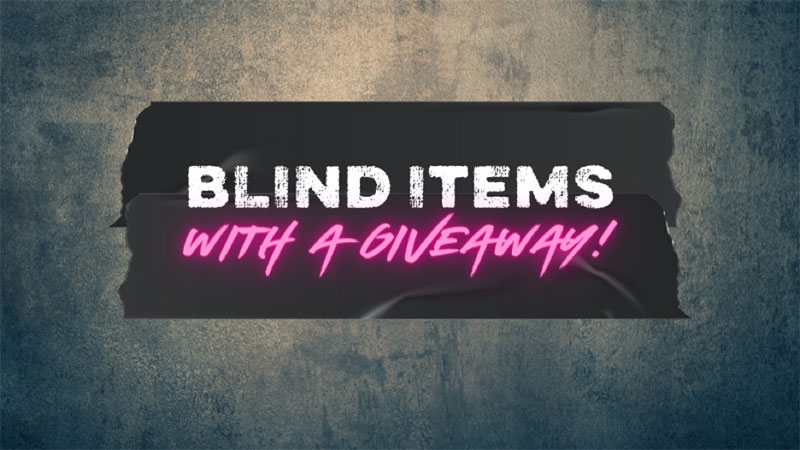 It's been a while – so I thought I'd give you a few "real life" blind items from my past days as a band manager and promoter – with a twist!
If you join my private Facebook Reading Group (which is where you get all of the good stuff) and take a guess at the BI's in the post, I will giveaway a calendar to the first person who guesses all three correctly!
Here we go: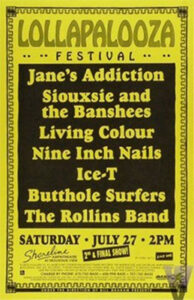 This will date me terribly, but I was actually at the first and second Lollapaloozas. No one had really ever heard of such a traveling festival before, and I'm still in contact today with some of the original organizers of the event. Anyway, here are three short items from Lollapalooza:
1. Seattle had many, many talented bands, not all of them had the same level of success. One of my favorite bands never quite broke through, but was fronted by a guy with one of the most distinctive voices in all of Seattle history. He continues to perform to this day. I attended the first Lollapalooza event with the guitar player of the band – name him.
2. This band was barely formed on the date of the first Lollapalooza, but has since gone on to be one of the most recognized bands in Seattle. The at-the-time unknown singer of this band was outside the chain-link fence without a ticket. When he saw me heading backstage with the guitar player of #1 above, he yelled out my name and we were able to get him into the show – name him.
3. At the second Lollapalooza, I was wearing a black George Michael tour shirt (I'd worked production at the show, so got one for free!) which was decidedly not cool in the Lollapalooza crowd. Backstage, the singer for one of the headlining acts (not the side stage) said "cool shirt" and gave me the thumbs up – name him.
IN HIS EYES
My friend, Michelle Mankin has a new release coming out. It's a standalone Enemies to Lovers, Best Friend's Boyfriend Rockstar Romance and it is hot! Don't miss it! Link below.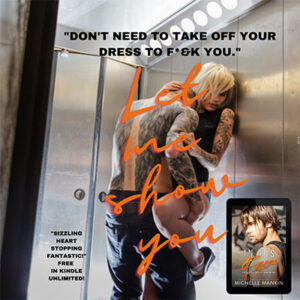 Thank you as always for your support. I love writing to you all and hope you enjoy all these tidbits.
Love,