Well, I'll tell you – I'm so excited for you to read this installment of Jace and Alex's love story. To say I love this couple is an understatement – they are EVERYTHING! Alex is so fiercely independent. Jace is so laid back and chill. It was so fun delving more into their family life.
On the other hand, their story deals with a very serious and devastating health issue. I mention this in my back matter, but I had planned on an extremely different journey for them. When I started to write the book, it just wasn't happening. Undeterred, I still tried to cram in the story arc that I'd planned, but Jace and –especially Alex—steered me in an entirely different direction.
The result? All of the sexy, steamy fun of LIMITLESS that you have loved. That's a given with these two. 
They also have to face some relationship obstacles together. In the face of all of the LTZ turmoil that was unleashed in ENDLESS ENCORE. I hope you find this to be a compelling story.. after all happily ever after can mean so many things!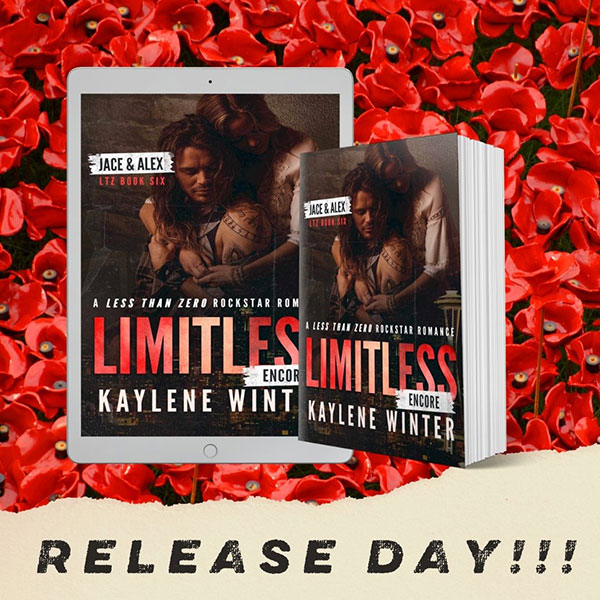 READERS & WRITERS SEATTLE 2022
I'm super excited about my SECOND live book event coming right up right here in my hometown of Seattle! The one and only Enrico Ravenna will be joining me to sign stuff and hang out to visit with you!! For all of you northwest fans, this will be an amazing event!
The 4th annual Readers and Writers Author Events: Seattle is taking place on July 23rd, 2022 at the Doubletree by Hilton Seattle Airport. I'll be in good company – there are a lot of awesome authors signing books from all genres!
VIP: 10:30 or 11-12:30
General admission: 12:30- 4 or 5 (depends on ticket sales and if we need that extra hour. TBD as we get closer)
After Party: 7 or 7:30-10
The times may flex a bit as we get closer depending on what I am seeing with readers and attendees. We will have quite a few authors at this one, and I want to make sure it's long enough for readers to be able to get around to all of the authors.
To get Tickets: http://readerswritersevents.com/product-category/seattle-20/