I know so many of you have loved watching the behind the scenes of my video/photo shoots with Regina Wamba and the amazing men and women of LTZ.
One of my favorite things is to work on television and movie productions. As a lawyer, I represent so many clients who film documentaries, make television shows and film movies and I get to do the legal work and also visit the sets.
This past week, I was on set in Montana on the first documentary film I've ever produced – and it always gets me thinking about when and how I'll bring some of my books to life.
So many of you have commented and told me in person how much they'd love to see LTZ on the screen. I would too! What's cool is most (if not all) of my models are on board, which would be amazing. 
The thing is – to gain enough notoriety for a production company to take on such a project, a lot needs to happen. The first is the groundswell of love for the books and characters. This translates into book sales and social media in this day and age. The second is connecting with the right medium – would LTZ be a television show? A movie? A streaming series? All seem very possible to me.
I'm putting it out there in the universe: Let's make LTZ happen! IF you're on board, the best thing you can do is follow me on all my social platforms and like and comment on my posts.
For ease, here is how to follow me on:
TikTok
Instagram
Facebook Reader Group
Facebook
GUILDED LOVE NOTES

I'm so excited to partner with Gilded Love Notes for their debut specialty rock star edition book box! Make sure you stay tuned on August 22nd for Pre Orders! What do you think about this beautiful cover? You won't want to miss this because it is also the debut of the REFRESHED version of ENDLESS! 
Sign up for the Gilded Love Notes newsletter to get special first access to preorder dates, sign ups, swag reveals and all the goodies! 
AUTHOR SPOTLIGHT: J. Bengtsson & Crystal Kaswell
Double the trouble, double the fun! I'm super excited to recommend two books by two dear friends, Jill Bengstsson and Crystal Kaswell!
Cake is a love story at heart but does deal with a sensitive topic and may not be suitable for all.
Cake is not about actual cake
FREE Rockstar Series Starter
A Top 10 Amazon Bestseller
2018 Audie Award Finalist in Romance
Jake McKallister might have been a rock star, but he was no ordinary one. Surviving an unspeakable crime as a young teen had shaped him into a guarded workaholic, and he now lived his life trying to forget. If it hadn't been for music and the redemption he found through it, he might not have survived. Career success came easily for him. Personal connections did not.
A vivacious college student embracing life
When outspoken and fun-loving Casey Caldwell was paired with the famously reserved musician for a friend's wedding, she was prepared for the worst. What could they possibly have in common? She was a bubbly talker; he was a media-shy loner. His life was filled with music; she couldn't carry a tune. She'd enjoyed a happy childhood; his was a well-publicized nightmare.
Their worlds are about to collide
Despite their obvious differences, Jake and Casey found each other, and her light balanced out his darkness. Would their love be strong enough to survive the weight of his tragic past?
Brendon Kane is devoted to two things: his kid sister and his career as a tattoo artist. Make that three things: his kid sister, his career as a tattoo artist, and not picturing his kid sister's best friend Kaylee naked. Okay, maybe a few sketches here and there. A dirty drawing or two. That's the only way to keep his crush under control.
Or it is. Until Kaylee needs a place to crash and he offers her the spare room. The booksmart blond is even more tempting across the hall. Not to mention the late nights on the couch, the shared jokes at breakfast, the long conversations on the patio.
He tries to play his role–to help her study, fix her dinner, talk her out of bad decisions. Say kissing him back. Or kissing him again. Or doing a whole lot more than kissing…
Tempting is a smoking hot best friend's brother romance packed with heat, humor, and heart.
Love,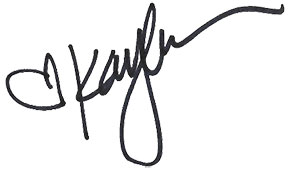 Kaylene
#kaylenewinter #ltzseries #ltzworld #spicystandalones #thehatedate #theflirtalert #reading #booklover #bookish #bookworm #bookaddict #booklove #booknerd #kindleunlimited #bookaholic #amreading #rockstarromance #steamyromance #spicyromance #ltzseries #kaylenewinter
#LTZworld #LTZseries #Endless #Limitless #Fearless #Timeless #encores #TyAndZoey #JaceAndAlex #ConnorAndRonni #ZaneAndFiona #KayleneWinter #RockstarRomance #SteamyRomance #ContempoaryRomance #BookishMusic #SecondChanceRomance #FriendsToLovers #ChildhoodFriendsToLovers