Well, by now you've hopefully seen the gorgeous cover for The Hate Date created by my friend and creative muse, Regina Wamba!
Here it is in all its glory:
The process behind creating a cover without a cover model was interesting. Regina and I went back and forth on a lot of ideas, we knew it had to have an elevator. I wanted it to be somewhat whimsical, but didn't want to use the cartoony characters or really dramatic images.
It all came together when I said "what if we had a bunch of clothes strewn on the floor" and Regina knocked it out of the park! After adding touches like making the title be like the back of the elevator cab and the post it note "Don't be Late," I was in love.
The Hate Date
I'll admit, after being immersed in the world of Less Than Zero for the past few years, it was really fun to get to know brand new characters! 
The Hate Date was conceived about a year ago when I was figuring out which series I wanted to tackle next. I've narrowed it down to two contenders which are offshoots of LTZ, but I got to thinking…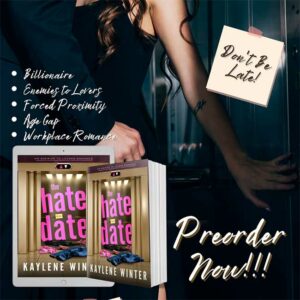 What if we could peek into the lives of a few of the characters who made cameo appearances in one of the LTZ books. Then I got really excited! Within a few hours, I made lists of some of the minor characters throughout the series and a few stood out, but Clover Callahan was the clear winner to start us off.
Clover makes a brief appearance in Fearless Encore, but she felt so memorable to me I had to find out more about her. Now my favorite female lead (although, that will change with each book I write as tend to fall in love with whoever I'm writing).
The Hate Date is part of what I'm calling my Spicy Standalone series – each story has a little hook into the LTZ world, but can be read and enjoyed without reading any of the LTZ books. 
For now, I'm going to be doing a trilogy of these little standalones, but I reserve the right to change my mind.
Meanwhile, the next Spicy Standalone has a name… The Flirt Alert! It will be out in November this year, and more to come on that one. 
For the next couple of months we'll be celebrating all things Hate Date! Preorder The Hate Date now!
ARCs OF THE HATE DATE
I can't wait for you to read The Hate Date! If you are interested in receiving an ARC copy and joining my ARC group, click here!
FREE ROCKSTAR ROMANCE
I'm so excited to tell you about an amazing free book offered by my friend Athena Wright called Hard Rock Poet! 
A secret rocker needs a poet…
…what will Amelia do when she finds out her mysterious indie musician is the hottest new rock star around?
xoxoxoxoxo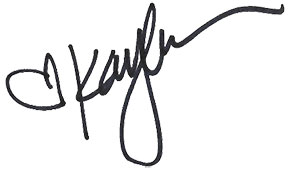 Kaylene