Hi, Rockstars!
Phew! Well, I must tell you, my assistant and I have been busy as can be trying to get everything together to share with you and I think you're going to love it.
ENDLESS: ENCORE IS HERE
(2.17.22)
ENDLESS: ENCORE is finally here, and it has truly been an honor to bring to you. It was a labor of love that came from a deep place of care and I'm so proud of it right now.
I hope you were able to take advantage of the ENDLESS sale so you can read the duo together and really go on Ty and Zoey's journey as intended. Not every happily ever after is linear and simple but each of them is special and that is what I tried to show in ENCORE.
THE REVIEWS ARE IN
MEET ME, TY & ZOEY – YES, REALLY!
WHEN: 2.17.22
WHERE: My Reader Group (for the best experience)
I'm having a celebration for the release of ENDLESS: ENCORE!
I will be going LIVE with Ty and Zoey from the ENDLESS Duo.
Did you know there is a real-life couple behind the searing chemistry of Ty and Zoey's gorgeous pictures and videos? It's true.
Brandon Katz & Tara Salerno will be joining me to talk about ENDLESS: ENCORE, love, family and of course, those awesome songs you've been hearing around.
---

T.L. CONRAD'S FIRE & ICE SERIES IS NOW COMPLETE!
Book 3, LIVING FOR HIM, was recently released! This is a steamy series containing BDSM.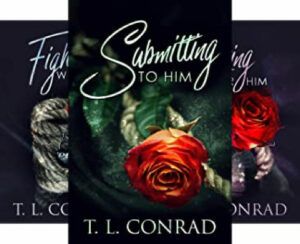 Alex and Natalie have survived the unthinkable and believe their troubled past is finally behind them. What they don't realize is someone is watching them and plans to make a move that will devastate their young family. Get all 3 books now!
As always, thank you for your love and support. If you can take the time to write a review on Amazon, GoodReads or BookBub, I would so appreciate it and if you haven't signed up for my Master List yet – please do! You're the best, Rockstars!
Love,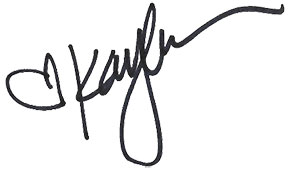 Kaylene