FEARLESS EXCERPT
Many hellos to all of you, my dear readers!!! We are down to just a few weeks before FEARLESS Encore is released. Just to whet your appetite, I thought I'd give you a "wee" teaser, as Connor would say. Without further delay… here is a bit of the prologue:
Life is for living. It's Da's favorite saying, so it is. Life. Is. For. Living. What the actual feck does that even mean? 
I've been giving this too much thought, truth be told. In many ways, it feels like I've been barreling through my entire adult life. Ever since Da's accident when I was in high school. I can't even feckin' remember a time when I've not been in high gear.
Keeping the family business afloat when I was just seventeen. Sacrificing my own dreams to make certain my brothers made it through college. Finally being able to pursue my music career, only to be launched into the stratosphere of fame and fortune a couple of years later. 
And, of course, then I met Ronni. Ah, my Ronni. Fierce. Beautiful. Sweet. Strong. Independent. And sweet baby Jaysus. Complicated. So feckin' complicated.
It's not a criticism. It's an observation. My woman never shies away from a challenge. Nothing stands in her way. She's fiercely protective of those she's loyal to. Willing to give two thousand percent. Which is feckin' admirable. It's just that…
Bollocks.
I'm tired. Tired of the hamster wheel. Tired of chasing some sort of elusive dream. Tired of always being on edge. Tired of drama with my band. Tired of being a rockstar. Mostly, I'm tired of being media fodder. It's too much.
I'm exhausted trying to protect my family. So, so weary. All. The. Feckin'. Time. So bleedin' spent. So spent, I've wholly succumbed to my anger. My sorrow. Ronni and I are through.
THROUGH???? OMG. Are you dying to know what happened to get this beautiful couple to this point? Will they find their HEA?
KAYLENE'S KREW/ARC Team
I've recently completely revamped my Street Team! We are now called Kaylene's Krew – and if you're part of it (meaning an active participant), I'm going to load you down with all sorts of fun goodies!!!
By filling out this form, you can specify whether you want to join me in all of my promotional efforts OR just want to be on my ARC team. Or both! 
The form explains it all, and if you enjoy my books then I'd love to have you on my team!
UPCOMING DATES TO REMEMBER: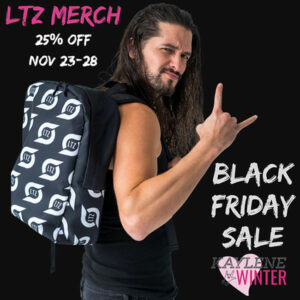 Before I sign off, I just want to make sure you have some dates marked off on your calendar!
November 24-28: FEARLESS is FREE on Amazon: https://geni.us/FEARLESSLTZ3
November 23-28: BLACK FRIDAY/CYBER MONDAY: ALL Kaylene Merchandise is 25% OFF!! Stock up for yourself or another LTZ fan! Check it out here: https://merch.kaylenewinter.com/ 
December 1: FEARLESS ENCORE IS LIVE! Preorder here: https://getbook.at/FEARLESSLTZ7
Okay – that's all for now, I'll be visiting your in-box more over the next few weeks with some more insight into Fearless Encore and sharing some of my favorite authors with you!
All my love,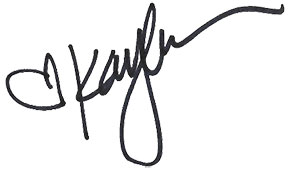 Kaylene