I'm so excited for you to read this story. After some of the setbacks women have faced over the past couple of weeks, this book is pretty timely (and completely unplanned). All I have to say is women's heath matters. Alex faces some pretty challenging situations in this book – will Jace be able to support her? Will they overcome some devastating obstacles to have their true HEA?
UPDATE ON THE FUTURE
I've been noticeably light on newsletters for the past few months because I've been deep in writing and planning mode. Two more books in the Less Than Zero Series (for now) and I'm Instastalking models on IG and TikTok to get ready for the next series!
Let me see if you can guess where I'm going next—
The McLoughlin Brothers (Connor's brothers Seamus, Liam, Padraig, Brennan and Cillian)
The Deveraux Sisters (Jace's sisters Jennifer, Jaylynn and Jordan)
Limelight Throwback
Zoey's old law firm
Do you have a preference? 
All the worlds will all connect, so you can look forward to years of stories where all your favorite characters will pop up and cross pollinate—
RECOMMENDED BOOKS!
With only one week to go before LIMITLESS ENCORE is live, I thought I'd give you an excellent recommendation for another Rockstar Romance to tide you over:
SCARRED STRINGS by Tania Joyce
He was the hottest rising rockstar in Los Angeles.
I was an American TV sweetheart.
His raw talent, good looks and bad reputation sold millions of records and attracted the fans. But surviving the car crash that killed his brother had destroyed his soul and he hasn't been able to play music since that fateful night.
My show was about to end. Thanks to being screwed over by the people I'd trusted, I was close to financial ruin and desperate to find a new job. But with my fading star-status, I struggled to land auditions.
He needed to clean up his act to save his band and record deal.
I needed to be noticed by Hollywood heavyweights.
So our managers devised a plan. One summer. Fourteen weeks of publicity. Be seen . . . together.
The good girl dating the bad boy of rock would turn heads. Hopefully for the right reasons.
I could do this. I could fake date a rockstar.
But Flint Glover wasn't what I expected. He was beyond broken.
He needed therapy, not me.
I should walk away.
I should.
If I didn't, I wasn't sure either one of us would come away from this unscarred.
SCARRED STRINGS is a steamy, celebrity / rockstar fake relationship romance. It's intense, emotional and heart-wrenching. HEA guaranteed. No cliff-hangers.
Love,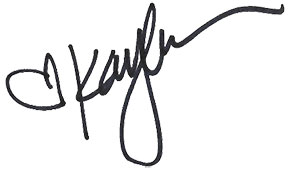 Kaylene