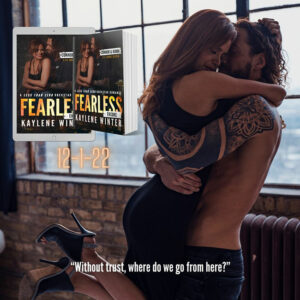 I'm coming to you this week from Las Vegas Nevada where I'm attending a book conference called 20Books to 50K. There are over 1000 writers here and about 7 seminars going on at any given time. We are learning about everything from book marketing to advertising to writing newsletters.
Shhhh. I'm actually writing this newsletter in the newsletter seminar. I'm a rebel, what can I say!
It's been a wonderful week of networking and meeting some of the people who are so integral to how I put out my books. From Quinn Ward of Amazon Ad School to Dave Chesson of Atticus (how I write my books) to the folks at Findaway Voices who distribute my audiobooks, it's just a who's who of self-publishing. I'm learning so much.
What's been most fun is reconnecting with author friends from all over the country. We've had so much fun making TikTok videos, eating fabulous dinners and generally just goofing off during our down time. 
It's the perfect place to get jazzed for my release day of Fearless Encore! 
ARC REVIEWS OF FEARLESS ENCORE
I sent out the Advanced Reader Copies of Fearless Encore last week and the reviews are starting to come in!  Here are just a couple:
"I so love the LTZ world. I devoured this book!"
"I love Connor and Ronnie and I loved the encore, LTZ has grown up. I'm giving this book five starts and highly recommend it. In fact, I highly recommend the entire series."
If you want to be part of my ARC team get more involved please join KAYLENE'S KREW and you will be first in line to know about all of the things!
AUTHOR SPOTLIGHT: PIPER DAVENPORT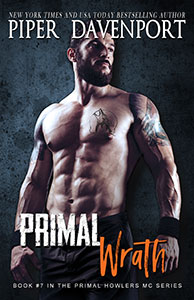 Last April, I was at the amazing TalkBooks author signing event in Boston and I met Piper and Jack Davenport. We all hit it off immediately. Piper and Jack came to Seattle for Readers Writers Seattle in July and afterward joined me at my house for a fun party. Let's just say that Piper had the most AMAZING reaction when one of my guests walked in.
Piper is such a great mentor and friend. She's much farther along in her author journey than me, so it means the world to me that she's taken me under her wing a bit.
Today I want to direct you to Piper's latest release, "Primal Wrath".
All my love,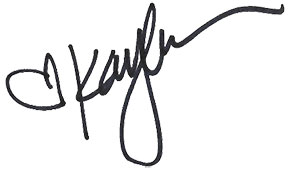 Kaylene