For all of my American friends, Happy Thanksgiving! 
This year, I'm celebrating with my hubby and pup over at our good friends house here in Seattle. My husband is Irish (as many of you know) so Thanksgiving is kind of a "bonus" holiday for him. My own family live across the country, so generally we wing it for turkey day.
What do you like to do for Thanksgiving?
GRATITUDE
I'm so grateful for all of you. I know there are lots of authors who write amazing books. It makes me so happy that you are part of my community.
This year, I've been at several book signing events where I've met so many of you in person. It's so much fun for me to interact in person. 
For those of you who haven't made it out, I'm also grateful that you are here. Reading stories. Hanging out with me on social media.
Wherever you are, I'm happy you're here!
LTZ IS ON SALE
Well, when Thanksgiving happens it's also time for all of the holidays to kick into gear. This year, I'm super excited for TWO very special promotions.
Black Friday Sale

: All of my merchandise is 25% off through Cyber Monday – that's right! The perfect time to acquire an LTZ beanie or backpack. Or maybe a Mission T-shirt.

FEARLESS is FREE

: That's right from 11/24-11/29, the Fearless eBook is FREEEEEE on Amazon! If you read it in KU or still haven't caught up, mark your calendars!
FEARLESS ENCORE
Don't forget to pre-order FEARLESS Encore – it's available on December 1, 2022. To entice you, here's another little snippet from the book!
Sun streams through the filmy blinds when I wake up.
My mouth is incredibly dry. I reach for my bottle of pineapple Hint water on the nightstand. Drink what's left and set the empty down. A couple of yawns later, I pat the bed next to me.
Empty.
It's a devastating pattern. Missing time with my husband. My family. Then again, my work schedule is mostly to blame. The past couple of weeks, I've crawled into bed hours after Connor and he's up long before me to take care of the boys.
I pad across the plush carpet to the bathroom. Pee. Pull on joggers and my favorite old LTZ sweatshirt and head down the hallway. I hear little giggles and Connor's deep voice coming from the nursery. I lean against the doorway and watch for a minute. My husband is beaming at Torin and Tristan, who are standing on their own. Assisted by the denim sofa they both cling to in order to keep themselves upright.
"Wow, they're both standing." I cross the room to sit next to Connor, who's freshly showered and dressed in jeans and a t-shirt. My boys squeal when they see me and fling themselves into my arms. I smother them with snuggles and kisses.
He pulls me and the boys to him. "Morning, love. I let you sleep in; it seemed like you needed it."
Tristan plops himself in my lap. Mama's boy through and through. I smooth his reddish-brown wisps around his ears. "They're at such a critical age. I feel like I miss something every day."
"It's temporary. I'm happy to step up," he reassures me. I know he's trying to be supportive, but it doesn't make me feel any better.
Connor plucks Torin up and sets him next to his brother. Then stands and strides to the door. "Why don't you spend some quality time with them this morning? I'll go check to see if Yolanda has their breakfast ready."
"Stay." It comes out shriller than I'd intended.
He stops and turns. "Okay." He closes the door behind him, pads back over and crouches so he's at my level. "What's up?"
"Nothing. I just miss my family. And my life's about to get busier." I kiss the tops of my boys' heads. 
Connor drops to the ground opposite me and encloses us all with his long legs. "You've worked ridiculously hard to get here. Once you see these projects through, they'll be plenty of time to reassess. All of this was in motion before you got pregnant."
Don't miss finding out how Ronni and Connor balance parenthood – and scandal..,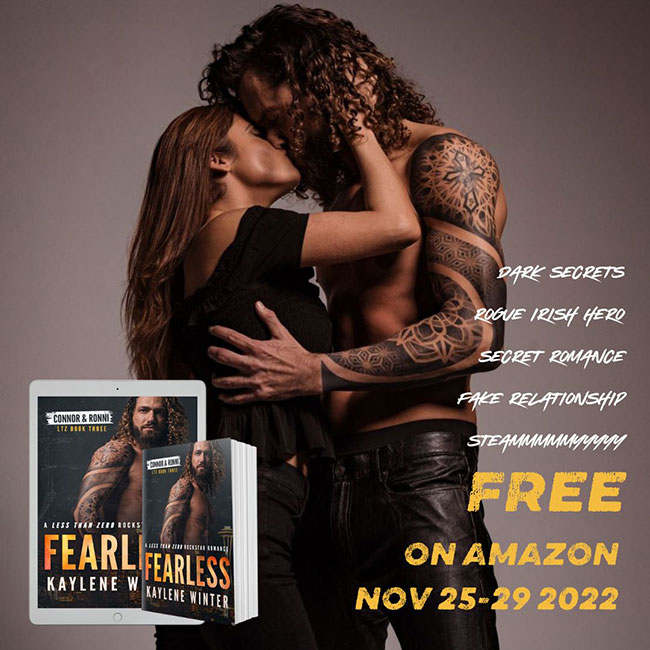 AUTHOR SPOTLIGHT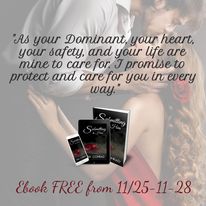 My friend Tara Conrad has a free book giveaway over thanksgiving weekend too.
Here is a little bit about the book and you can get it here.
All my love,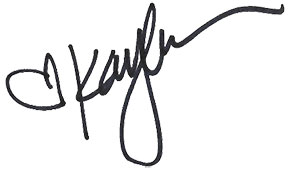 Kaylene