Hi, Rockstars!
I hope you are all doing well! I'm excited to dig a little bit deeper today into ENDLESS: ENCORE which is coming out in just 2 WEEKS time! I have some exciting announcements attached to that so read on to get in the loop!
First, we are making ENDLESS FREE from the 11th to the 16th.
That's right! You can get the prequel to ENDLESS: ENCORE for LESS THAN ZERO (see what I did there?) PENNIES so that you can start Ty and Zoey's journey from the beginning. We're calling this double dose the ENDLESS DUO. And it's AVAILABLE ½ OFF starting the 11th.
We'll be reminding you everywhere on Valentine's Day – appropriate, right? – so you won't miss it!
Another exciting thing is that we will be revealing some special ENDLESS: ENCORE merch, videos and music leading up to the release of the book! So, stay tuned on my social media for all the goodness as we share!
So, I guess, the last thing is – go pre-order if you haven't!
I CAN'T WAIT TO MEET YOU (7.23.22)
SO EXCITED to announce one more event this year which is one more chance to make good on my New Years Resolution to meet more of my amazing readers.
I will be at Seattle Readers and Writers on July 23rd!

HAVE YOU BEEN LISTENING?
If you're on my newsletter, I hope you also follow me on social media. I'll put my links below if you're not yet. But, I have been posting some clips of a project I'm working on. Have you been listening? Less Than Zero is bringing you an EP. I am so excited to be working on this with some of the most talented and iconic people in the music industry and will have more to write on this soon but I wanted to touch on it to tell you to get ready because you will be blown away.
SOFT LIKE THUNDER (2.3.22)
My friend, Julia Wolf, has a great dark college romance called Soft Like Thunder that just came out. It's Book 1 in a new series called Savage U, so you can start at the beginning and dive into something fresh!
I highly recommend checking it out and the other books in her catalog that might explore your favorite tropes.
As always, thank you for your love and support. If you can take the time to write a review on Amazon, GoodReads or BookBub, I would so appreciate it and if you haven't signed up for my Master List yet – please do! You're the best, Rockstars!
Love,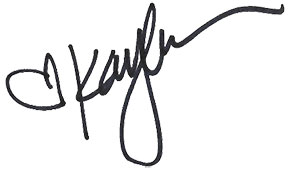 Kaylene