Hi, Rockstars!
I'm sure you've seen social media – audiobooks are on their way and man, they are going to be good. These aren't just typical audiobooks, but is anything in Less Than Zero Universe "typical"? Let's dive into it!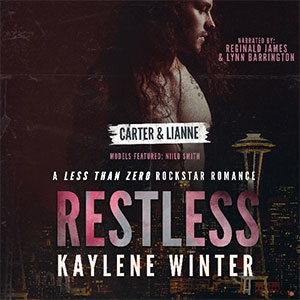 You don't know what you don't know, right? And something, I just simply didn't know at first was just how huge audiobooks were for some people. Narrators are like their own rockstars in the audiobook community and I'm happy to say that we picked some awesome narrators for you. We were conscious of everything from the sound of each persons voice of course, to making sure that the voice actor's ethnicity matched the character in the book because representation is so important!
Here are the narrators that will be reading to you!
RESTLESS
CARTER: Reginald James
LIANNE: Lynn Barrington
ENDLESS
TY: Gregory Salinas
ZOEY: Sophie Daniels
LIMITLESS
JACE: Alexander Cendese
ALEX: CJ Robins
FEARLESS
CONNOR: Richard Sawyer
RONNI: Rose Dioro
TIMELESS
ZANE: J.D. Tomlinson
FIONA: Stella Hunter
IT'S GOING DOWN!
I can't lie – it would be weird if I did a whole audio book about the world's biggest band and didn't include any music, don't you think? So, of course, the audiobooks will have music but not just any music. Each audiobook, besides RESTLESS, will include ORIGINAL MUSIC written by none other than Grammy-Award Winning Producer Andrew Joslyn and writer Sue Ennis.
I cannot express to you how excited I am to share this amazing music with you all. It is going to rock the hell out of you. I would be remiss if I didn't recognize all of the other amazing musicians who came in and completely killed on these songs, making them radio-worthy and fucking cool. It's a literal dream come true.
TY'S VOCALS: Chris Sloan
ZANE'S GUITAR: Jeff Fielder
AUDIO ENGINEER: Eric Lilavois
CO-PRODUCER: Marc Alan
As always, thank you for your love and support. If you can take the time to write a review on Amazon, GoodReads or BookBub, I would so appreciate it and if you haven't signed up for my Master List yet – please do! You're the best, Rockstars!
Love,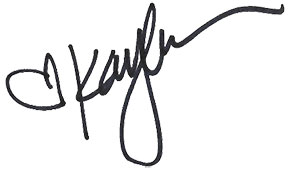 Kaylene