Sooo…. Do you remember in Timeless when Ashley Player made a cameo? 
For those of you are saying, "ummm," Ashley Player is one of my friend Jaine Diamond's most famous characters in her Players series. Anyway, he shows up backstage at Coachella where Less Than Zero is playing.
In subsequent books, other rockstars have made cameos as well.
In Timeless Encore? How about 5?
That's right, my characters from my friends Mari Carr, Julia Wolf, Wynne Roman, Cari Quinn/Taryn Elliott & LM Dalgleish all appear in extended scenes in Timeless Encore!
I'm not going to give away any spoilers, but if you haven't preordered TIMELESS Encore, here is a link to get it NOW!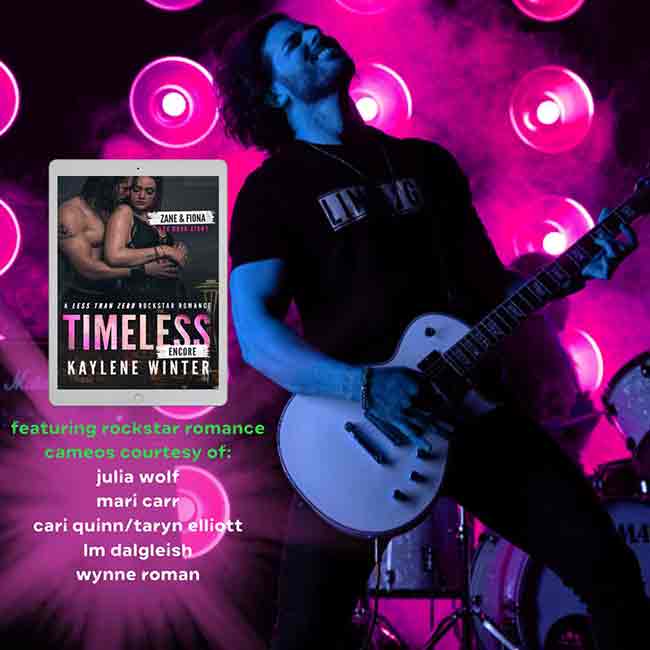 BEHIND THE SCENES – ENRICO RAVENNA, A.K.A. ZANE
It's been a while since I told you a "BTS" story, so thought I'd give you one on Enrico Ravenna, a.k.a. Zane Rocks.
I can't believe it's been over 2 years since the photo shoot for the LTZ series in Minnesota, with my visual creative muse Regina Wamba. 
The night before the shoot we had a wardrobe fitting which was where I first met Enrico. He'd just flown in from his hometown and showed up at the studio with his bag. My star helpers Elena and Debbie worked with him to get the perfect outfits. When we were done with the fitting, he came up to me –almost shyly—and said, "Is anyone going to get dinner or something? I don't know anyone so if I could tag along, that would be amazing."
Now, I'll admit, I was a little star-struck by him and still was. He's such a professional. He's clearly good looking. It never even occurred to me that he'd WANT to come out to dinner let alone ASK.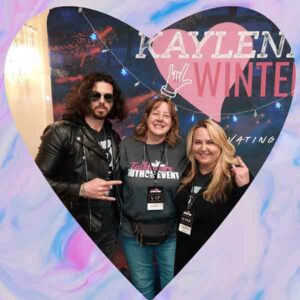 Long story short, Enrico, Christine (Ronni), me, Regina and the rest of the crew went out for dinner and had a wonderful time. He and I hit it off immediately, and he is so sweet, kind and REAL. We talked for hours about the modeling industry and why he agreed to be part of this project. He said, "Something told me that it would change my life."
WHAT? Imagine that?
Fast forward to now. Enrico has been with me at multiple book signings and will be with me in Denver at Readers Take Denver and in Seattle at Love N Seattle. He's so much fun to hang out with. My husband loves him. I love Enrico's wife, Jasmine. 
But how did being Zane change his life? Well, he's taken guitar lessons and fell in love with Zane's "style." Enrico has a very dynamic day job where he's able to truly be himself, with flowing long hair and leather. HE told me that he finally felt like himself when he stepped into Zane's shoes. And, considering TIMELESS was the first book I wrote AFTER I met the model playing the character, I incorporated some of Enrico's interests and personality into Zane.
Which makes the TIMELESS duet (TIMELESS & TIMELESS Encore) very special to me.
I hope you can come see Enrico and me in Denver or Seattle.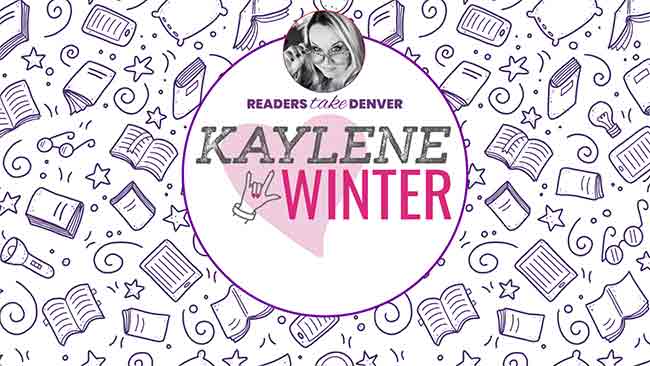 HOW I LOVE MARI CARR, LET ME COUNT THE WAYS
I'm super thrilled to tell you about a new release from my friend, Mari Carr. As those of you who have followed me for a while know, Mari is not only one of my favorite authors, she's become a dear friend. 
Mari's new book is out called "Wild and Wicked" which is Book 4 in her Italian Stallions series. Here is a description:
Gianna, queen of to-do lists, clean freak, organizer extraordinaire, has her future all figured out. Dream job at twenty-four, engaged at twenty-six, married at twenty-eight, first baby at thirty. And she's on her way to achieving that…sort of. She has a job, though it's not a dream, and she even thought she had her guy. Until he dumped her just short of that engagement ring deadline.
Enter Elio Moretti, king of the ice, the playboy hockey star who lives his life just one day at a time. When Gianna and Elio are trapped in his family's cabin during a blizzard, the concept of opposites attract is put to the test. Until the tequila comes out.
Their steamy one-night stand throws Gianna's original plan out the window—and now she only has nine months to come up with another one. Lucky for her, Elio is very good at thinking on his feet and calls a play that just might give her everything she wants.
Have a great week!
Xoxo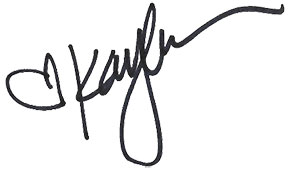 Kaylene